Sometimes you may wish to create a service which is only accessible to you as the therapist and not to your clients on the website frontend (the booking engine your clients use to book appointments). An example might be a reduced rate service you've agreed with a client but don't want to offer all clients.
When setting up a new service, simply click the checkbox beside "Make this a hidden service"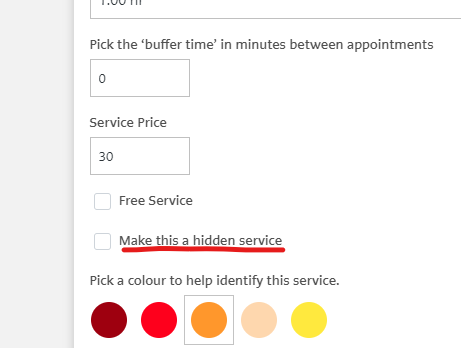 If you want to apply this setting retrospectively, go to: Settings>Your Services->Edit button->
Once applied, the service will not be advertised on your booking front end but will remain visible for you through your administration area.