If you have a professional membership logo that your organisation can provide you with a piece of code for, you can embed this onto your website (same for a video, image, etc.). To do this, you must go to the 'Advanced Mode' of your editor by clicking 'Settings' in the sidebar menu on the left-hand side, then clicking 'Advanced Mode'.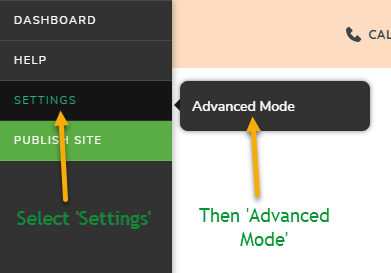 Now click 'Add Elements' from your sidebar menu (top left corner), then select the element 'Embed'.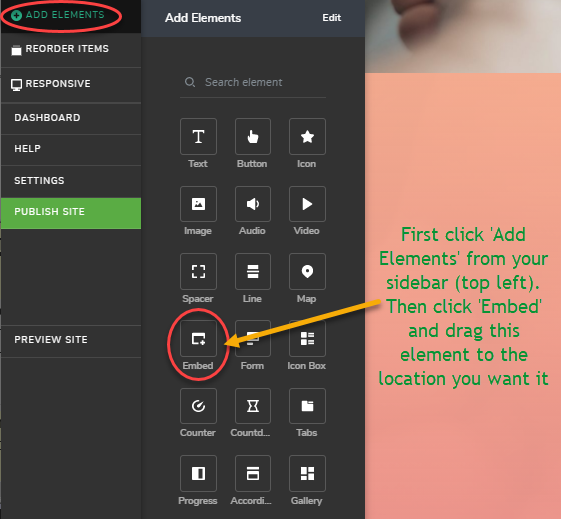 The 'Embed' element will now appear as a grey box wherever you drag it to on your site. Now click into the box and a menu bar will appear (see below).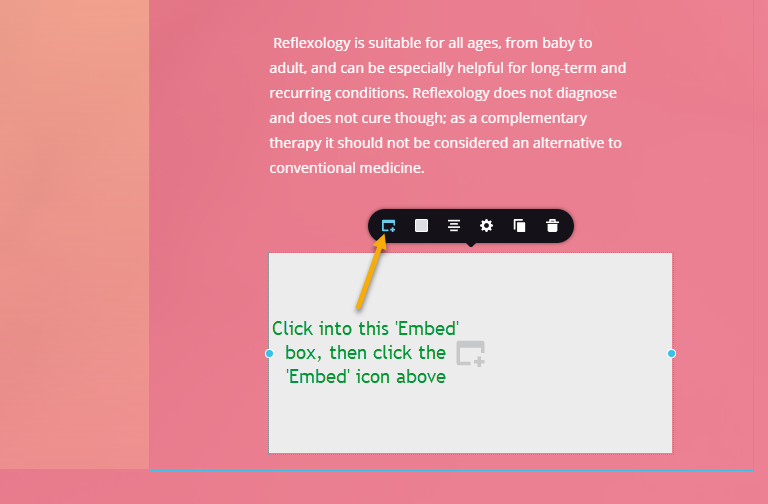 On this menu bar, click the 'Embed' icon, and paste your code into the text box. Your logo/video/etc. will now appear here.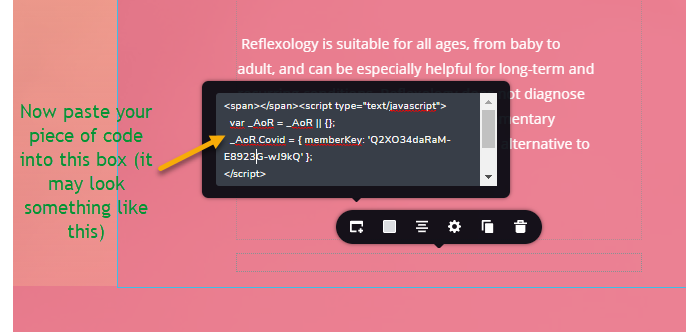 Use the blue dots around the item you've added to re-position it/centre it/etc. See below for video demonstration:
*NB* – Don't forget to click 'Update' in the bottom right-hand corner after you make any changes to your website so they will be saved!