All WebHealer layouts have been designed with a specific colour palette to blend with the images chosen. If you are personalising the site and want to change the background colour, here is how you can do it:
Firstly, click the round menu icon that appears in the top right-hand corner of your content block.

Select the 'Colours' option, then use the main colour box to determine your preferred shade. The bars down the right enable you to flick between different colours and toggle between a lighter or darker version.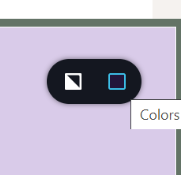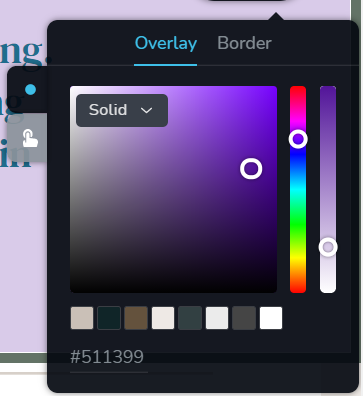 To change the colour of some text, select the text you wish to change, then pick a colour using the colour picker.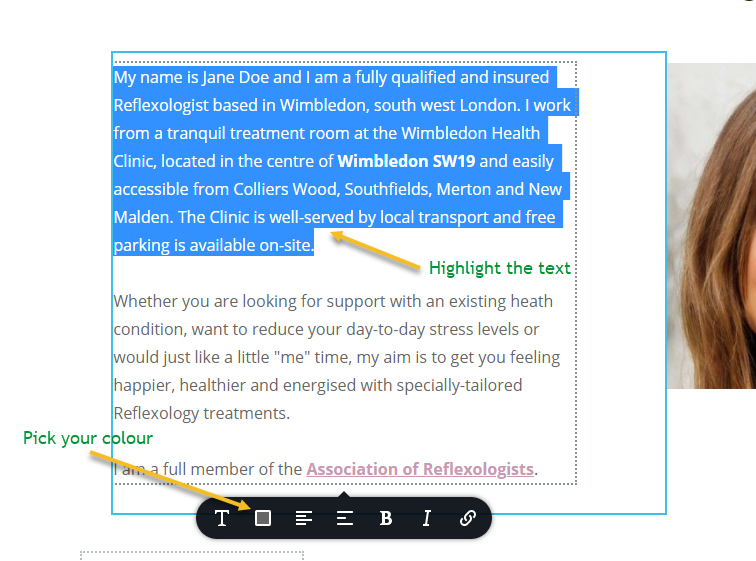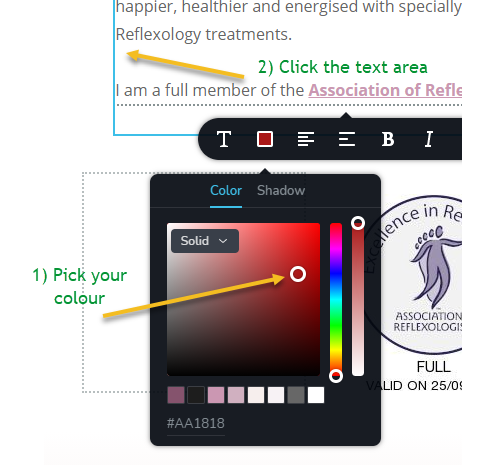 Pick your colour, then click outside the colour picker (on the text you wish to change) and the text colour should change. If you are happy with the change, click "Update" in the bottom right corner to save your change.
See below for a full run-through of changing both background colour and text colour on a content block.
*NB* – Don't forget to click 'Update' in the bottom right-hand corner after you make any changes to your website so they will be saved!