Within our templates, there are different images that you have the option of changing. Please read on to learn how to do this in a couple of easy steps:
First, click on the image you wish to change so that the menu bar appears. Then select the 'image' icon on the menu bar.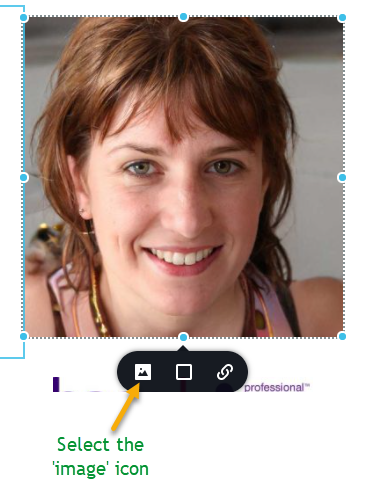 Next, delete this image by clicking the 'x' button as shown below.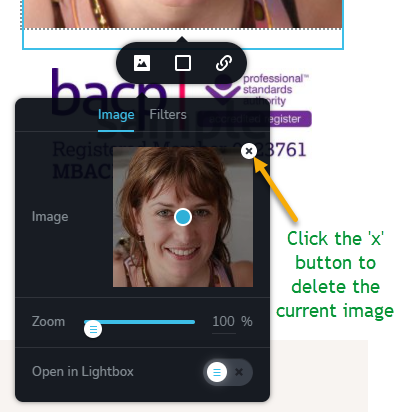 Now upload your new image by clicking the upload button.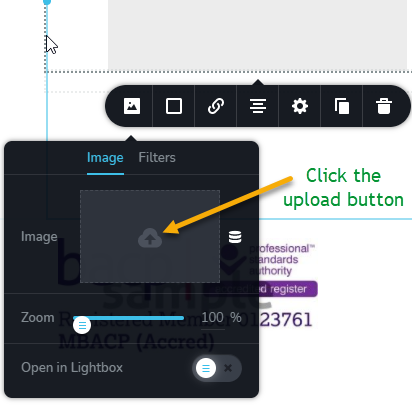 Once you have uploaded your new image, make sure it appears with a tick box next to it, then click 'Select' in the bottom right-hand corner.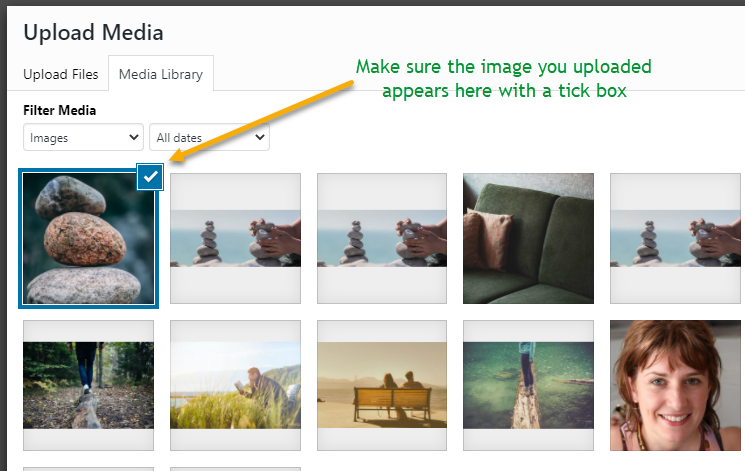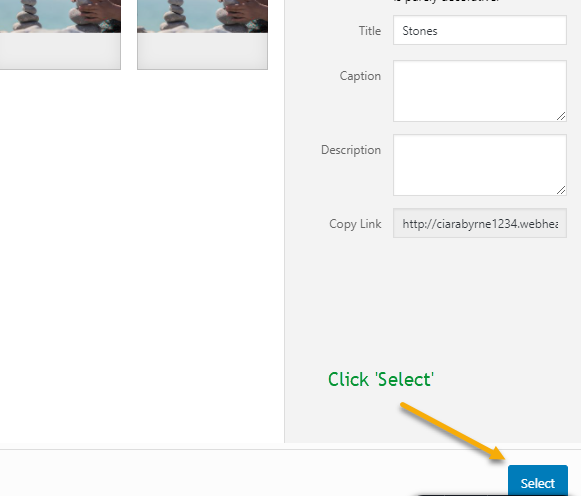 After you click 'Select' your new image will appear on your website. You can reposition it with the blue dot that will appear over it.
*NB* – Don't forget to click 'Update' in the bottom right-hand corner after you make any changes to your website so they will be saved!